Get Ready for FAN EXPO New Orleans

This weekend, The Big Easy is throwing a big party. (Though, let's be real—it's always a party in New Orleans.) Starting Friday, FAN EXPO will be taking over the Ernest N Morial Convention Center to play host to celebrities, fans, and and artists alike. Tickets are still available, but Saturday's running out fast! Here are some of the latest changes and confirmations to get excited about.
Stranger Things Things
You know I had to start with this one. Stranger Things fans are flocking to New Orleans from all over the country to get a glimpse of the Season 4 scene stealers: Raphael Luce (Young Henry Creel), Grace Van Dien (Chrissy Cunningham), and Joseph Quinn (Eddie Munson). Quinn has been jet-setting around conventions nearly non-stop since the season wrapped in July, but New Orleans will play host to his first US appearance.
If you're hoping to get a photo with the cast, you need to run to the FAN EXPO New Orleans website like you're being chased by Demobats. (Preferably faster, so you don't end up like Eddie.) There are still spaces available for a group photo op with all three guests on Saturday or Sunday. Luce and Van Dien will both be available for photo ops and autographs for the entire weekend—but if you're looking to meet the Dungeon Master, your time's running out. Quinn's autographs are already sold out, along with his duo photo-op with Grace. As I'm writing this, it appears there's still some solo photo ops on Sunday morning, but they're selling faster than Hellfire T-shirts.
There will be multiple Stranger Things events happening over the course of the weekend, but if you only want a one-day ticket, we suggest you go on Sunday. That's when the most photo ops are still available, along with all three of FAN EXPO's Stranger Things panels.
12:45PM – Stranger Things Fan Panel, complete with trivia if you want to try your luck
2:15PM – Stranger Things Psychology: Life Upside Down, which will explore the shows themes of friendship and hope overcoming grief
4:00PM – This is Music Stranger Things Panel—literally one of the last events of the convention and featuring all three cast members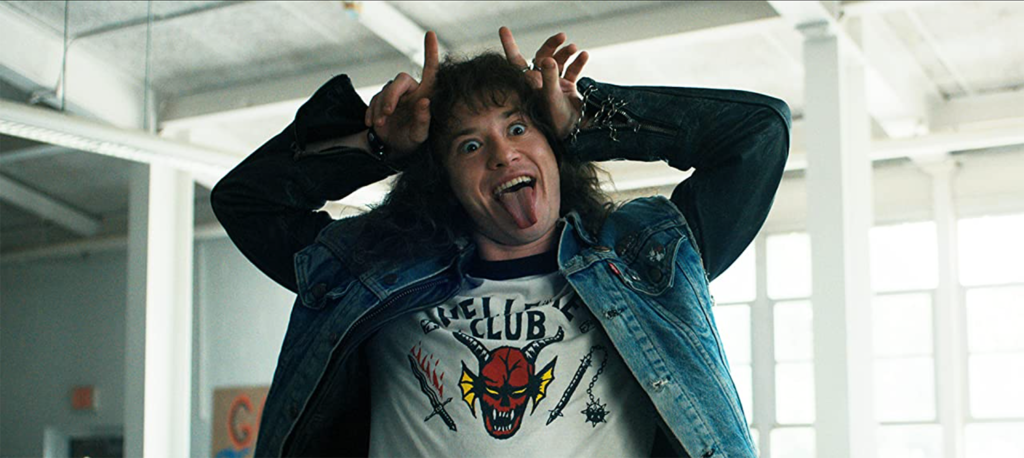 Across the Star Wars Universe
There are so many Star Wars personalities attending FAN EXPO New Orleans, it's going to feel like you've left the galaxy. Meet the voices of Anakin Skywalker, Obi-Wan Kenobi, and Ahsoka Tano from Star Wars: The Clone Wars. If you're waiting on Season 3 of The Mandalorian, you can take the edge off by meeting Carl Weathers (Greef Karga), Emily Swallow (The Armorer), and Giancarlo Esposito (Moff Gideon). Even if you can't make it to the convention, please entertain yourself by checking out Esposito's staggeringly impressive resumé on the website.
All actors still have availability for photo ops and autographs over the course of the convention, but most will only be in attendance on Saturday and Sunday. If you're restricting yourself to a one-day pass, make sure you catch the Star Wars panels on Saturday.
11:00AM – The Mandalorian Panel, where you may catch Weathers, Swallow, and Esposito talking about the upcoming Season 3
12:15PM – Star Wars: The Clone Wars Panel, featuring voice actors Matt Lanter (Anakin), James Arnold Taylor (Obi-Wan), and Ashley Eckstein (Ahsoka)
There will also be plenty of general events for Star Wars fans over the weekend. Stop by the Family Zone for a chance to build your own mini lightsaber—but Rebels beware! The Empire also has daily marches with Stormtroopers on the lookout. It may be safer to go to one of the Star Wars cosplay meetups on Saturday or Sunday.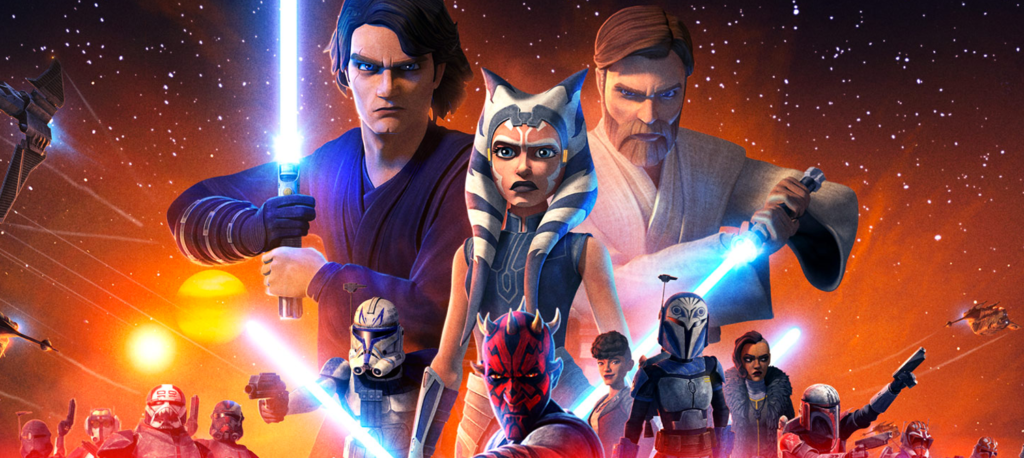 Land Amongst the Stars
That's just a fraction of the fandoms represented at FAN EXPO New Orleans. Harry Potter fans can see Matthew Lewis (Neville Longbottom) and Bonnie Wright (Ginny Weasley) reunite and reminisce about the magic. Trekkies can get the inside scoop on Star Trek: Discovery from stars Anson Mount (Pike) and Ethan Peck (Spock). Maybe you want to meet the trio from Trailer Park Boys, eh? Don't worry—they'll be there the whole weekend, assuming their antics don't get them into any trouble.
And if you're a fan of…well…anything, then you probably know Sam Raimi, legendary director and master of all genres. There's no way that you don't know Sean Astin—whether you call him Samwise Gamgee, Rudy, Bob Newby Superhero, or Mikey from The Goonies. (Or, more importantly, Doug from 50 First Dates.) Iconic comic book artists, voice actors, cosplayers—there's too many stars to count!
FAN EXPO New Orleans officially begins tomorrow 2PM CT. Check out the different categories on the guest list and the full weekend schedule. Then grab your tickets, and we'll meet you in the French Quarter!