A Historic Night at the Grammy Awards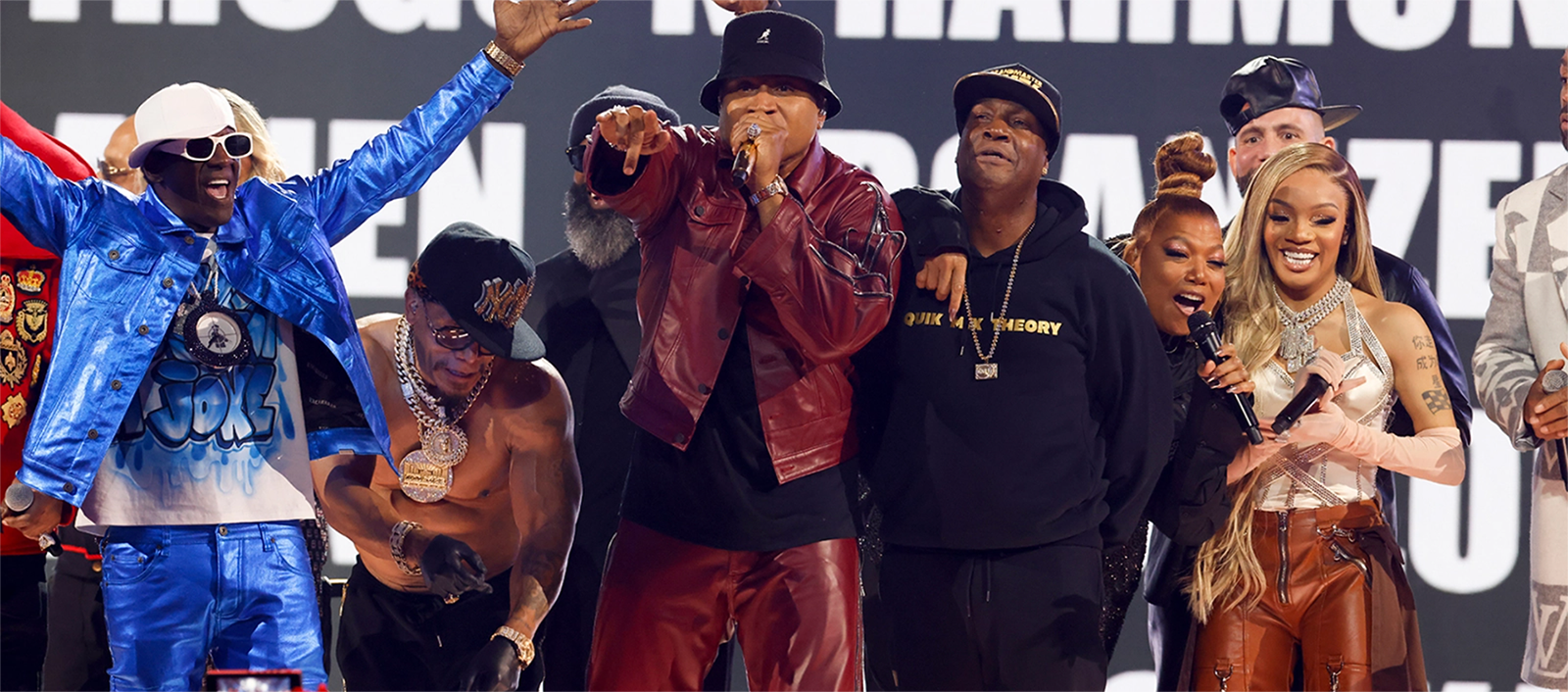 Yesterday was the year's biggest night in music: the 65th Grammy Awards. While it's always a landmark occasion, last night was more than an entertaining show. Massive performances, broken records, amazing speeches, accomplished artists—the Grammy Awards gave us a constant stream of memorable moments.
Beyoncé's World Record
One of the biggest focuses of the night was Beyoncé because—well, because she's Beyoncé—but also because of the massive amounts of awards she's won in the past. When the night started, she was just one award away from tying the record of most Grammy Awards won by a single artist. Host Trevor Noah made to sure to keep track for viewers at home, periodically reminding us of her standing. One away, tied up, and finally—the winner of the new record.
The win that put her over the top was the award for Best Dance/Electronic Music Album, credited to last summer's Renaissance. Presenter James Corden didn't even get to say her name. All he needed to say was, "We're witnessing history right now," and the audience burst into ecstatic applause.
Queen Bey was nothing if not gracious and humble. On the verge of tears, she took special time to soak in the moment and appreciate her win before passing the mic off to her collaborators. It was her second and final win of the night. It's bittersweet to know that the Academy just let her scrape across the finish line to the this title, but it doesn't preclude its importance. We're just glad we were able to be a part of the moment. And to think—Beyoncé missed her first award because of LA traffic.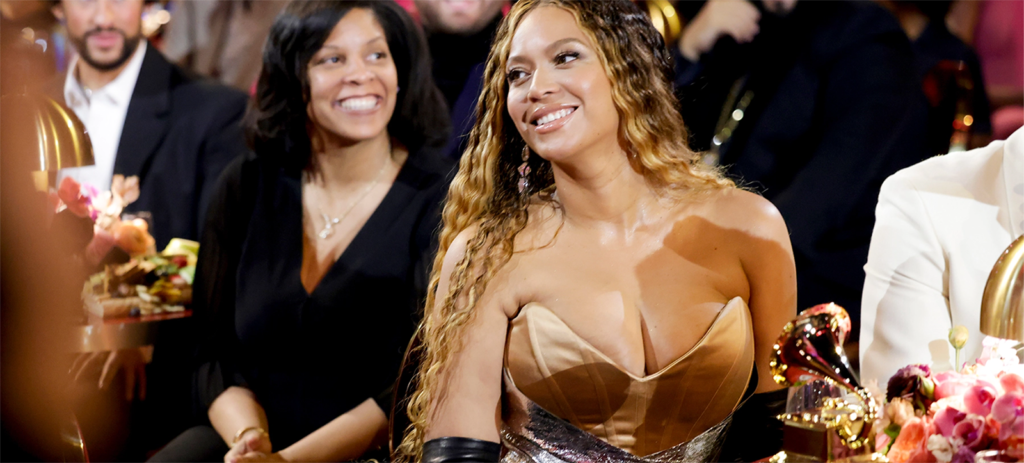 EGOT Winner Viola Davis
Another powerhouse of talent, Viola Davis has been forging her path through the entertainment industry for decades. She's made her mark in every field—theater, television, film—an impressive career that doesn't get nearly as much attention as it deserves. Last night's award show cemented Viola Davis as a quadruple threat: a winner of every major award in entertainment.
It's a journey that started in 1996 with Davis's first Tony nomination, Best Featured Actress in Seven Guitars. While she didn't secure her first win that year, she's won two Tony Awards since—one for her performance in King Hedley II and far her lead role in Fences. The film adaptation of the latter earned her an Oscar, performing across from Denzel Washington in 2017.
On the small screen, Davis made a splash as Professor Annalise Keating on How to Get Away With Murder. The role has earned her no less than thirty nominations and seven wins. In 2015, she took home an Emmy for Outstanding Lead Actress in a Drama Series.
Now Davis also has a Grammy thanks to her audio narration of Finding Me—though it wasn't awarded during the live event. When she appeared to present later in the evening, Davis was met with a standing ovation to celebrate her new title as an EGOT.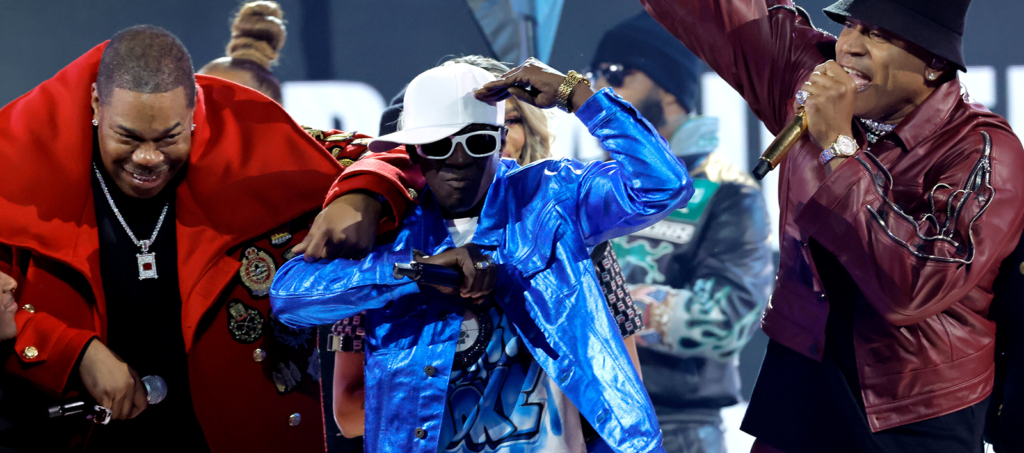 Fifty Years of Hip Hop
The 65th Grammy Awards also dedicated a portion of the show to celebrating the anniversary of hip hop. It's a startling concept at first, but the reality is that hip hop has only existed for a few decades. It was born in the burrows of New York City in the early 70s, amidst block parties and youth gatherings in the Bronx. So much of the genre is owed to Black culture, youth, the urban environment. The Grammy Awards paid homage to that with an incredible performance at last night's show.
The segment was led by LL Cool J, who gave a moving speech about the origins of hip hop and how far the genre has come in the last fifty years. As he pointed out, it would be impossible to feature every single acclaimed artist from the 1970s all the way through 2023. That being said, the Grammy Awards tried their best—and they did really, really well.
If you look up the definition of "star-studded performance," I'm almost certain you'll see a clip of this number. LL Cool J, Salt-N-Pepa, Wu-Tang Clan, Nelly, Public Enemy, Queen Latifah, Flavor Flav, Missy Elliot—appearance after appearance had the crowd going absolutely wild. No matter your interest or music taste, it would be impossible to watch the performance without recognizing two or three of the artists. Even someone completely ignorant of the genre could feel the significance of the performance. Tracing from hip hop's birth all the way to reinvention on TikTok and into the future, it was a showstopper, a crowd pleaser, and an absolute honor to witness.
–
Brittney Wittmer considers herself a Professional Fangirl™. She is both an author and an editor for The Fan Room, focusing on fandom, film, television, and horror. Her greatest achievement to-date is binge-watching fourteen seasons of CW's Supernatural in 40 days to prepare for the final season.