The Criminal Minds: Evolution Trailer is Finally Here

Wheels up, team. CBS's long-running FBI drama, Criminal Minds, is coming back this November on Paramount+ in triumphant revival—Criminal Minds: Evolution—and our first look is finally here. The trailer shows our favorite profilers, a glimpse into a new threat, and a few telling details that has fans asking more questions. That should be enough to build a rough profile. Let's investigate, shall we?
Previously on Criminal Minds
It really wasn't that long ago that Criminal Minds ended on CBS. The final episode aired on February 19, 2020—right before the pandemic hit. Seeing as we've all spent a considerable amount of time indoors since then, it might seem like only yesterday. It makes it that much more impressive that, less than three years later, the team is coming back with a new case bigger than ever.
Let's take a minute to remember where all our favorite characters were at the end of Season 15.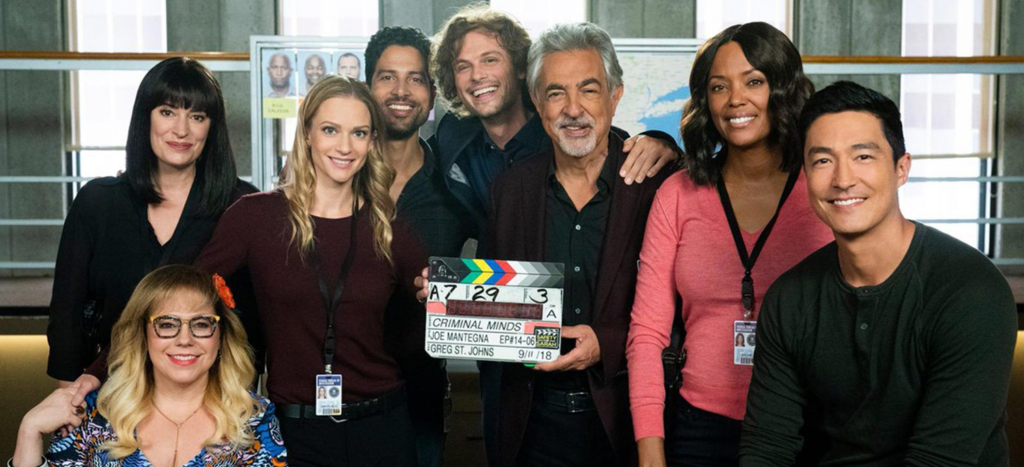 A significant portion of the finale takes place inside the mind of Dr. Spencer Reid, who sustained brain-damage after an explosion caused by unsub—that's "unknown subject" for the uninitiated—Everett Lynch. Hallucinations are always a great way to bring back old faces, which is perfect for sentimental fans who've been following a show for a decade and a half. The finale included clips from Seasons 1, 3, and 7, the return of some beloved heroes and villains, and some much needed closure.
In the end, Reid healed from his injuries and fully intended to return to the BAU while simultaneously teaching college courses. Veteran David Rossi spent the episode deciding whether or not he was going to retire, but—much to the ire of his wife—decided not to at the last minute. Instead, he threw a goodbye party for Garcia, who accepted a job offer at a nearby nonprofit where she wouldn't have to deal with quite as much danger and death. And after four seasons of adorable bickering and flirting, Luke finally asked Garcia out to dinner, seeing as they'd no longer be coworkers. It was a beautiful ending to an incredible show.
But as the Prentiss says in the trailer, "No, it's not over. We're just getting started."
Today on Criminal Minds
Like a lot of television shows, Criminal Minds: Evolution seems to focus on the world post-pandemic and how it's changed society. Everyone felt the effects of quarantine—even killers—causing them to…well…evolve. Now the BAU is dealing with a whole new animal: a network of collaborating serial killers. With Zach Gilford at the helm as a prominent unsub, the show promises to be a thriller.
It's easy to tell that a new company has taken over the show's production. The camerawork is striking and much more dramatic than the average CBS drama; the trailer almost has a cinematic feel to it. That being said, some of the core elements of Criminal Minds remain. I adore the shot at 1:03 where the billboard comes to life, pieces floating out as the team processes clues and patterns.
And, of course, it wouldn't be Criminal Minds without a shot of the team around their Round Table. As Reid's mother always said, it paints the image of the BAU as knights of King Arthur's court, protecting the land from dangers most couldn't even imagine.
However, the team is missing some notable members. Matthew Simmons, played by Daniel Henney, showed no signs of giving up his job in the finale, but doesn't make an appearance in the trailer. And, of course, it's impossible not to feel the absence of Matthew Gray Gubler as Spencer Reid. Reid has been a main character of the show from start to finish, and I'll admit, I'm apprehensive about the show continuing without him. At the same time, the Season 15 finale was so Spencer-centric that his character was tied up neatly with a bow. In a way, it's nice to leave it at that.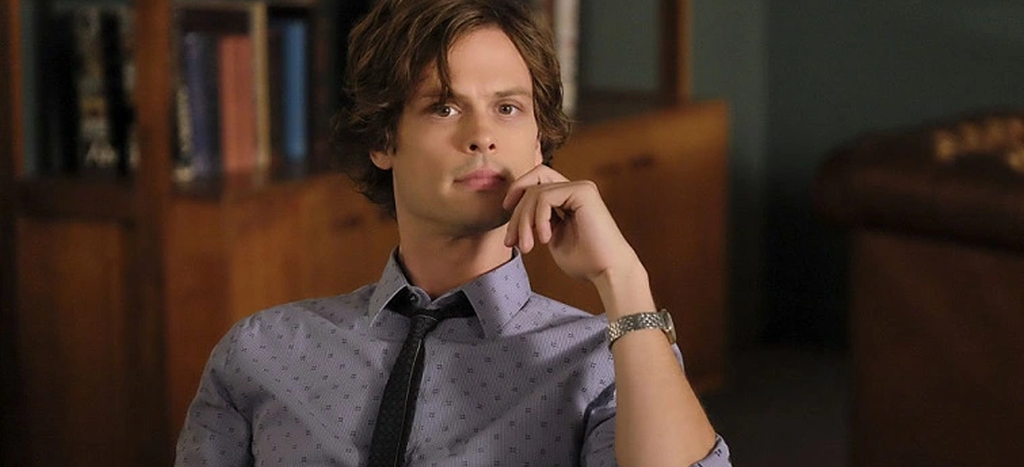 Next Time on Criminal Minds
The new series promises an interesting and intricate plot, but there's more to the show than a simple profile. If we're starting up again, there are some details we definitely want to see addressed.
First and foremost, where is Reid? Why did he leave, where is he now, and what is he teaching? Did he ever start dating Rachael Leigh Cook's character, Max? Is he happy? Just tell me he's happy.
On the same note, how did things turn out between Luke and Garcia? The trailer shows him showing up to her apartment, but there's not enough context to know if that's a regular occurrence or if he's become a long-lost face. They still seem to have the same witty banter, which makes us optimistic.
We'd like some info on the other Criminal Minds characters as well. Derek Morgan and Aaron Hotchner have been gone a long time, but surely they're still around somewhere. A guest star or two wouldn't go amiss, but even if it's just a few lines of dialogue, it would be nice to hear about our old friends.
And, perhaps most pressing on my mind: what did Garcia write on that Post-It note in the finale? Did her successor find her words of wisdom? Or will Garcia see the note again when the Tech Queen resumes her Throne of Many Screens?
All fifteen seasons of Criminal Minds are available for streaming on Paramount Plus. Criminal Minds: Evolution will premiere on Thanksgiving Day, November 24th.
–
Brittney Wittmer considers herself a Professional Fangirl™. She is both an author and an editor for The Fan Room, focusing on fandom, film, television, and horror. Her greatest achievement to date is binge-watching fourteen seasons of CW's Supernatural in 40 days to prepare for the final season.