Killer Klowns From Outer Space: The Game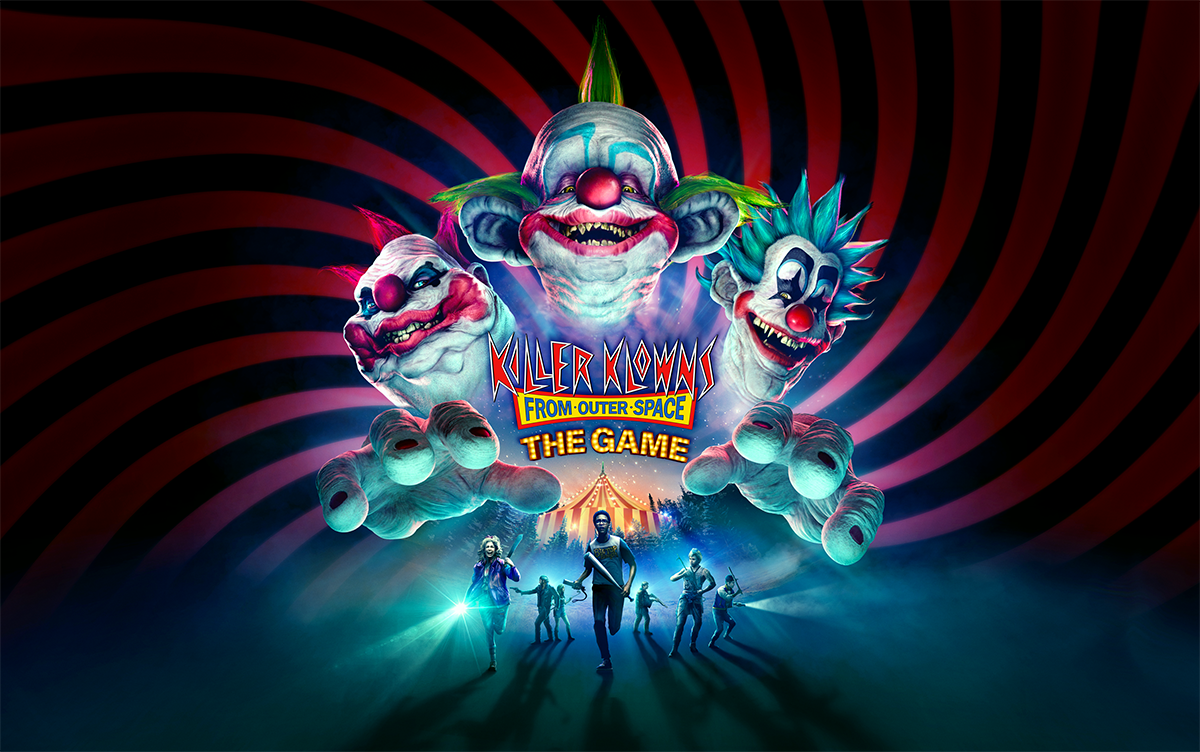 Killer Klowns from Outer Space is the literal definition of a "Cult Classic." (Or would it be Kult Klassic?) The movie was an absolute bomb at release but gained tons of fans as time went on.
The premise, to no surprise, is about a group of alien clowns that come from outer space and take over a small town, kidnapping the townspeople to use for sustenance and fuel. Now, with the release of Killer Klowns from Outer Space: The Game, you can step into the clown shoes yourself.
The Game
Killer Klowns from Outer Space: The Game's official synopsis is "Based on the 1980's cult classic film of the same name, Killer Klowns from Outer Space: The Game is a multiplayer, asymmetrical (3 vs 7) horror game that pits three Klowns against seven Humans. Klowns win by capturing most – or all – of the Human citizens of Crescent Cove, while Humans win by either deactivating the Klown's Big Top spaceship, escaping the map before time runs out, or keeping the majority of the townsfolk alive for the entire round (per the game's website.)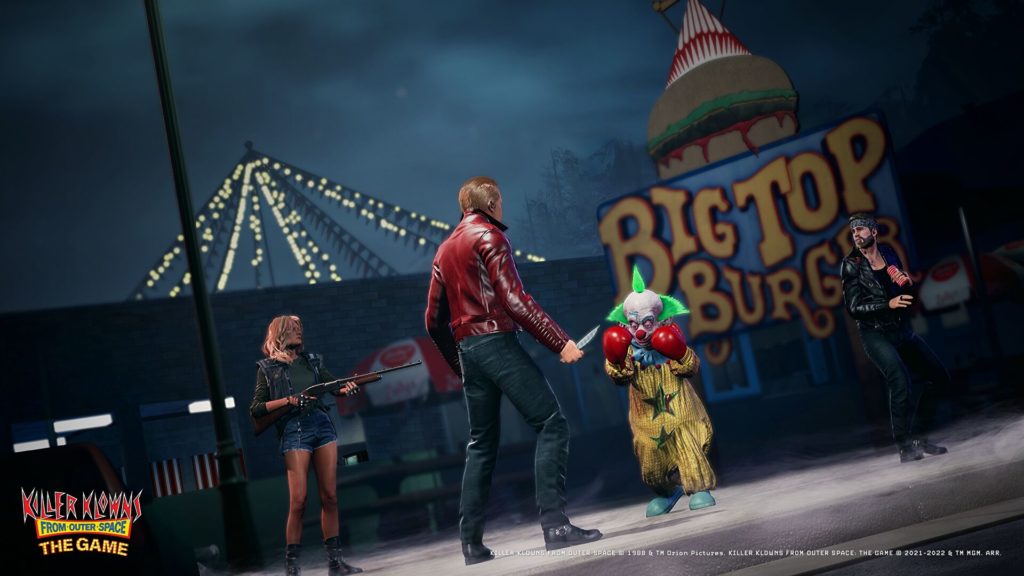 What is an asymmetrical multiplayer game?
There has been a trend in instituting horror movie tropes into multiplayer games through asymmetrical teams. Games like Dead by Daylight, Friday the 13th, and the upcoming The Texas Chain Saw Massacre games allow players to play on the smaller team, or in most cases, the single player killer side or the larger "survivor team."
Killer Klowns will be taking this approach with the aforementioned 7 vs 3 setup. Some of the Klowns from the original film already confirmed to appear in the game are Rudy, Chubby, Spikey, Shorty, and Jumbo.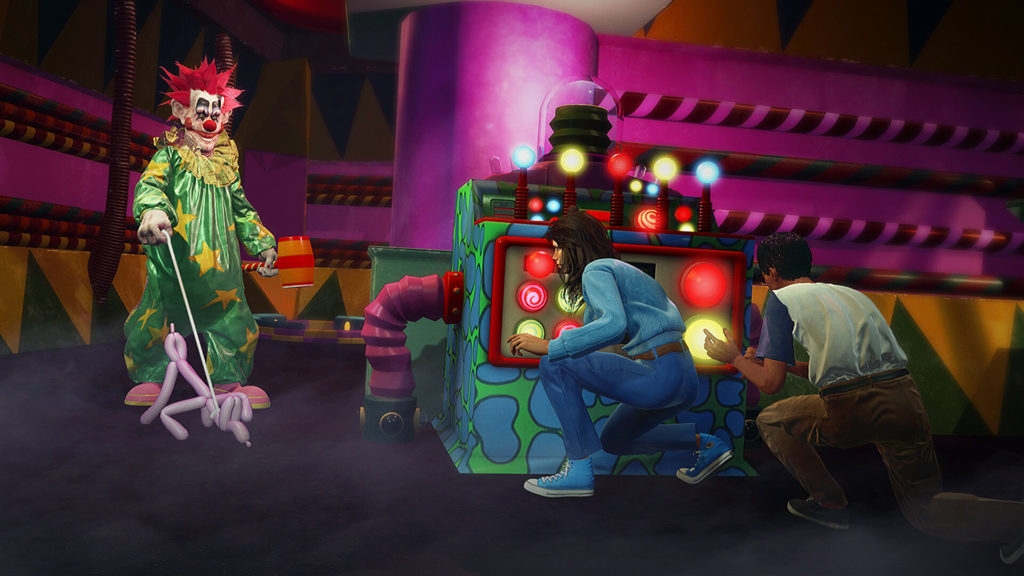 Become a Beta Tester
If you're interested in getting in early and testing the game, the studio has opened up applications to beta test it! If you visit the official website, you can see a button to sign up right there on the home page. If you want to stay involved directly in the community, you can do so by joining the official Discord Server. But be warned—it's a circus in there.
–
Steven Gates is an avid gamer and horror fanatic. His contributions to the fan room include gaming, sci-fi, and good wholesome family fun! Steven has also done voice work having a role in a few commercials and a cameo in the horror game, Happy's Humble Burger Farm! He also spends way too much time binge watching on Shudder…