Evil Dead Rise Trailer Review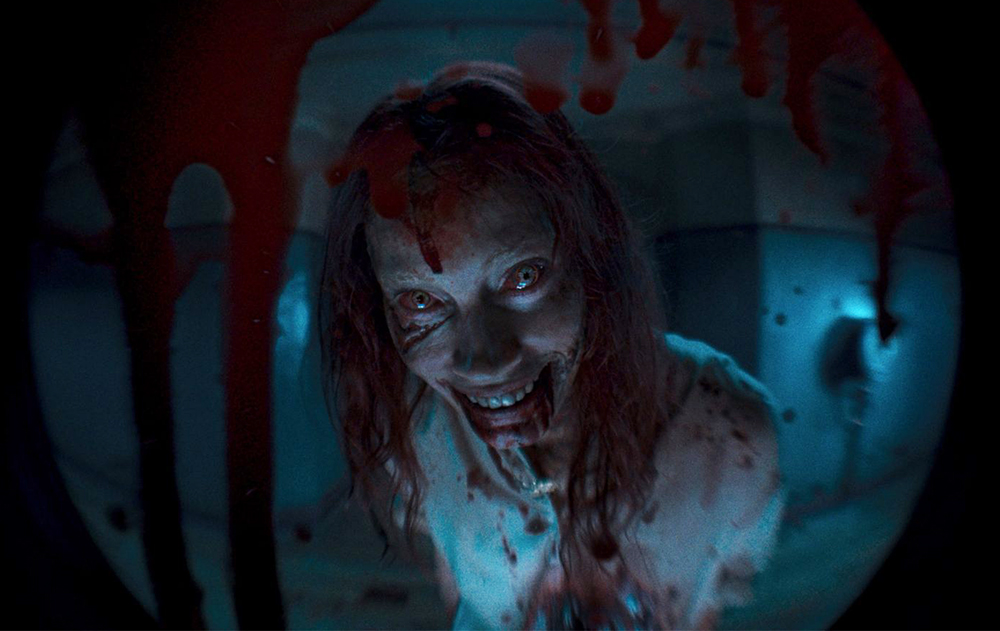 We finally have our first look at the much anticipated Evil Dead Rise. It definitely appears to be a return to form for the franchise. Directed by Lee Cronin and starring Alyssa Sutherland and Lily Sullivan, Evil Dead Rise appears to bring all of the over the top violence and Deadite possession to a new location, a Los Angeles apartment.
A Brand New Evil Dead
Fans of the Evil Dead franchise will remember how the primary setting has always been a cabin in the middle of the woods. They also typically feature a group of close friends and romantic interests. Then there's the Necronomicon, a book that brings the demonic forces to wreak havoc on their lives. Evil Dead Rise takes a completely different approach. This film takes place in an apartment in Los Angeles. How the book arrives in this new setting is hinted at in the trailer. We see a triangular cabin by a lake, where an unknown woman is seen in a brief clip of story building around the book. It can be assumed that after this incident, the book finds its way into the hands of the character that introduces it to our new setting.
There is a much more family oriented dynamic in this film as well. The initial victim of possession from the Deadites summoned from the Necronomicon is a supposedly single mother. The rest of the trailer shows a glimpse into the nightmare of what is to come for the children and the primary protagonist, the woman's sister.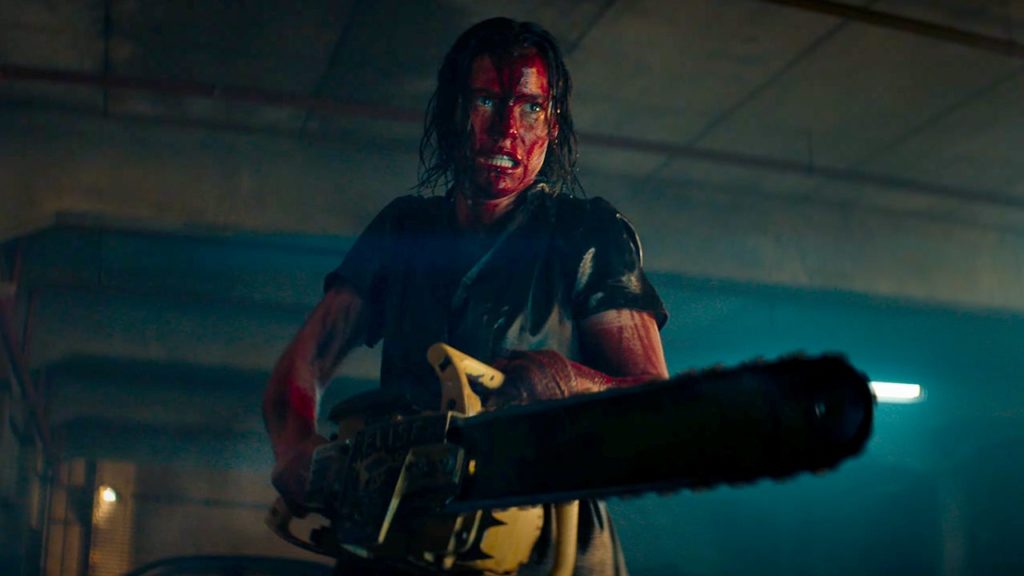 A New Movie With Familiar Themes
The trailer featured above is the normal trailer, however the red band trailer was also released. The red band trailer showed us that even though Sam Raimi is not directing this entry into the franchise, it appears to be as violent and unnerving as any of the previous films.
There are other key familiar themes that are not uncommon in horror movies. The theme of the fractured family dynamic leading up to the events of the film. Then there's the theme of a loved one being taken over by a malevolent force of some kind. This brings about the reluctance to handle the situation.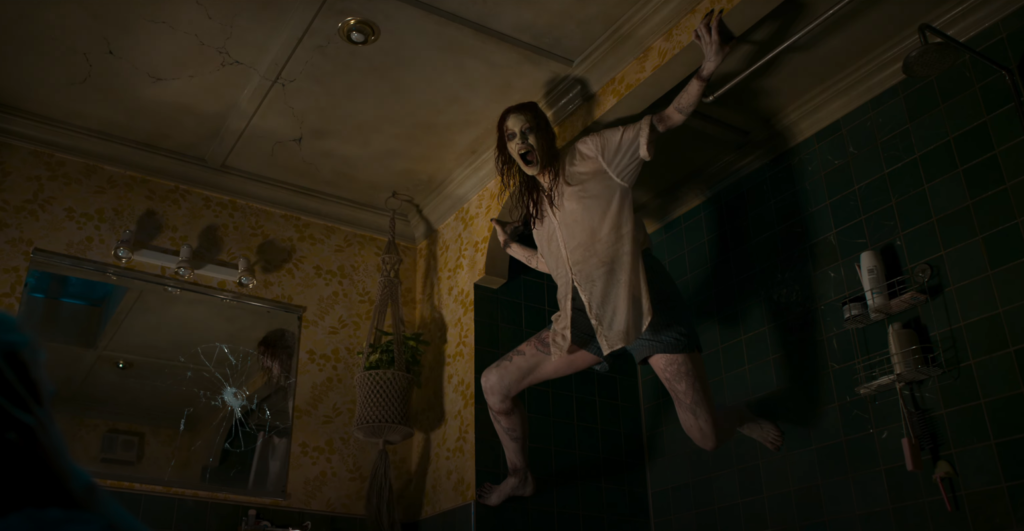 Evil Dead Rise looks to be a fantastic addition to the Evil Dead family after the lackluster reception of the 2013 remake of the original. Evil Dead Rise releases in theaters on April 21st.