Bombshell 'Barbie' Teaser Trailer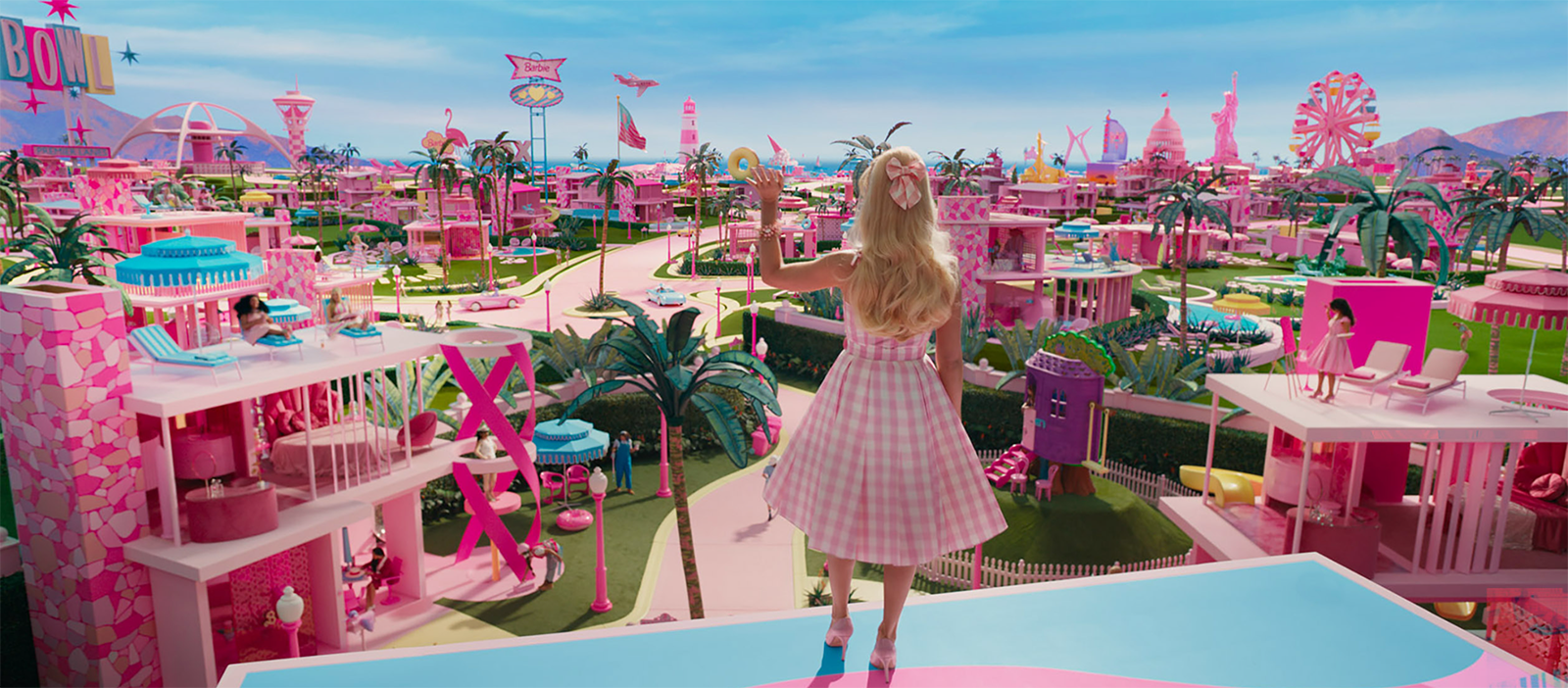 Last weekend, the teaser trailer dropped for one of the most highly anticipated films of 2023: Greta Gerwig's Barbie. Within minutes, the internet was painted pink, covered in gifs, and full of people asking, "Wait…what did I just watch?"
Before we get into it, take a look at the full teaser below.
The Dawn of Barbie
The bulk of the teaser trailer pays homage to 2001: A Space Odyssey, a landmark movie in film history. Even if you haven't watched it, I guarantee you've heard the music; it's been reused and parodied in so many places that it's impossible to escape.
The opening scene of 2001: A Space Odyssey takes place in the Paleolithic Era with a group of primitive humans. It shows the key moment where man invented tools from bone, setting him on the path from ape to intelligent human. In the Barbie trailer, the wasteland is filled with little girls instead of apes, all playing with baby dolls. It isn't until Barbie appears—towering, gorgeous, and blonde—that they reach some kind of enlightenment. The girls destroy their baby dolls and set off on their path to the future—but what does that mean, exactly?
Obviously, the surface of the scene is just funny. It's objectively hilarious to compare a new product to the moment that gave birth to society as we know it. But under the surface, the scene holds a lot more weight. What is a kid if not a primitive adult? For years, girls were playing with dolls that were only styled as babies. They took care of their dolls just the way a mother would take care of her child. Great practice on the one hand, social conditioning on the other.
Barbie changes the game because she alters the way the girls think and perceive themselves. They can imagine a future for themselves instead of tending to someone else. Not all girls want to be caretakers and moms; some want to be towering, independent women. That's the gift of Barbie.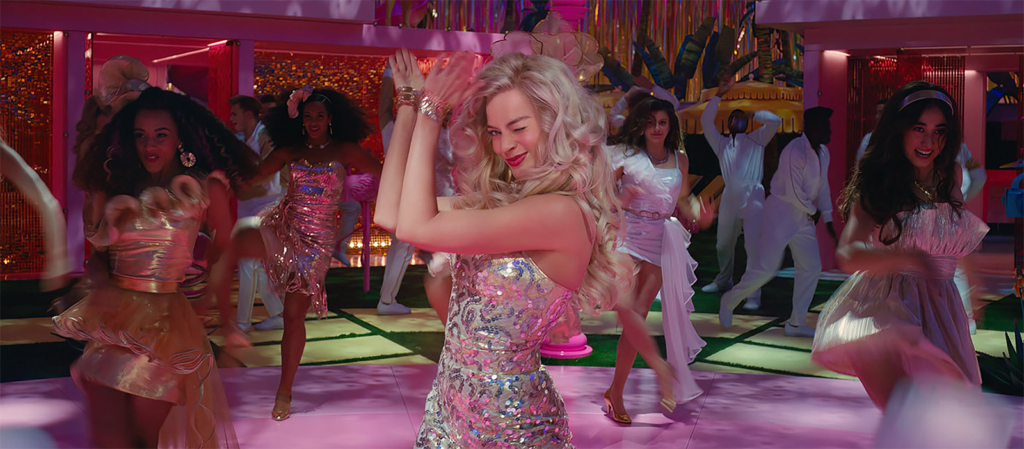 The Last Five Seconds
Beyond this staggering social statement, the trailer doesn't give much away. The teaser packs together a few short clips full of color, fun, and classic Barbie merchandise. The current synopsis simply says, "Barbie lives in Barbie Land and then a story happens." While I have no idea what's happening in the plot, I couldn't be more excited for the release.
What the last scenes do give is a glimpse of an amazing, expansive cast. We've seen photos of Margot Robbie and Ryan Gosling as Barbie and Ken, but there are so many more actors to see. You might recognize Simu Liu (Shang-Chi) and Ncuti Gatwa (Sex Education, Doctor Who), along with Kingsley Ben-Adir and Issa Rae—and that's all before you check the IMDb page. There's a staggering number of familiar faces. For the most part, though, none of their character names are listed.
That's because Robbie and Gosling aren't the only ones playing Barbie and Ken. There are multiple Kens and multiple Barbies, and all of them look completely different. That points to the next theme: diversity and representation. Just as Barbie changed the way young girls saw themselves with her initial release, the Barbie brand has been constantly evolving to include more body types, more skin colors, more disabilities. You can bet that will come into play in a big way.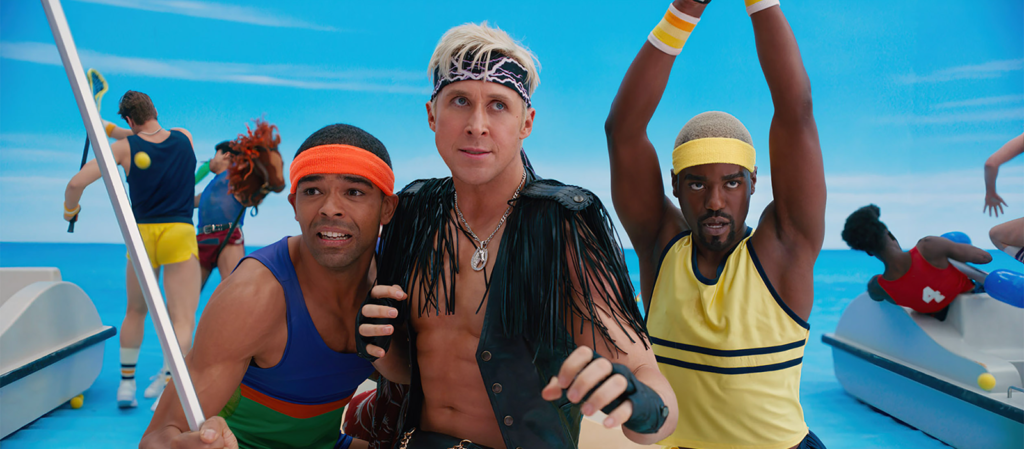 Well, Barbie, We're Just Getting Started
One battle the film will have to fight is our preconceived notions of Barbie. While the brand message has always been "you can be whoever you want to be," there's also years of disapproval to take into account. For a long time, Barbie was criticized for damaging girls' body image and setting unattainable goals for female physique. With her hip-to-waist ratio and her tiny, tiny feet, it's been pointed out that any human woman with those measurements would be non-functional.
Then there's the classic hit "Barbie Girl" by Aqua. While it's catchy, fun, and an absolute bop, it doesn't exactly show Barbie in a good light. In the song, she describes herself as a "bimbo" and emphasizes how you can do whatever you want to her. The Barbie brand actually tried to sue Aqua for compromising their brand image. Instead, the judge told them—and I quote—to chill. Honestly, if you haven't read up on the legal history of "Barbie Girl," please do yourself a favor and look it up.
There's no doubt that the film will have plenty of obstacles to overcome. For now, there's two things I know for sure about Barbie: it has a lot to say and it's going to be so much fun.
Barbie will be released only in theaters July 21, 2023.
–
Brittney Wittmer considers herself a Professional Fangirl™. She is both an author and an editor for The Fan Room, focusing on fandom, film, television, and horror. Her greatest achievement to-date is binge-watching fourteen seasons of CW's Supernatural in 40 days to prepare for the final season.